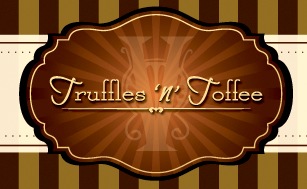 Favorite Truffles N Toffee returns to the LA Chocolate Salon's 10th Anniversary event.
They will be joined by Steven's Candy Company, creator of Sterling Truffle Bars.
Sterling Truffle Bars blend the best white, milk and dark chocolates, fruits, nuts, and flavors with culinary artistry. Each decadent truffle bar flavor has an extraordinarily colorful hand-painted chocolate design. The triangular bars are to be served sliced, exposing beautiful layers of ganache.