2017 PANELISTS & SPEAKERS

ART POLLARD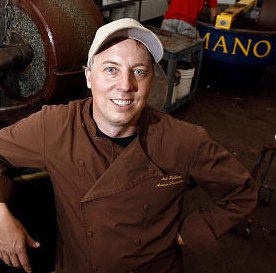 Master Artisan Chocolate maker Art Pollard of Amano Artisan Chocolates, Utah.
Amano has won multiple chocolate awards in San Francisco, Los Angeles, Seattle, Napa, Sacramento, London and beyond.
Located high in Utah's Wasatch Mountain range in the heart of the Rockies, Amano is dedicated to creating some of the world's most exquisite chocolate through traditional techniques. Amano means "by hand" and "they love" in Italian, and that describes the care and perfection that Amano brings to chocolate and in turn to the people who savor it. www.Amanochocolate.com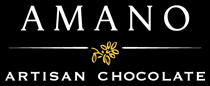 NGUYEN TRAN OF STARRY KITCHEN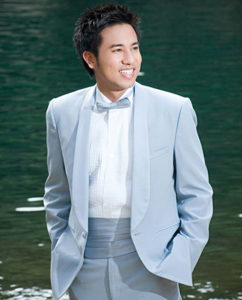 Famous underground restaurateur and now cookbook author Nguyen Tran of Starry Kitchen will be presenting at the Salon. Tran will be discussing and signing his new book, "Adventures in Starry Kitchen"
The book is subtitled "88 Asian-Inspired Recipes from America's Most Famous Underground Restaurant."
The behind-the-scenes story of America's most famous underground restaurant, featuring more than eighty-eight deceptively simple and unbelievably delicious pan-Asian recipes and dozens of luscious full color photos. Starrykitchen.com
JESSICA FERRARO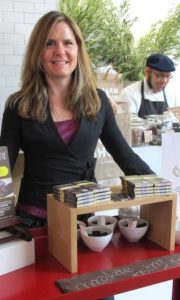 Craft and Chocolate Bar Expert and founder of Bar Cacao, Jessica Ferraro.
Jessica is well known in craft chocolate circles, and is a strong voice in the industry. She also judges numerous artisan chocolate competitions around the world.
As the founder of Bar Cacao at the Chocolate Salon, Jessica has a following for her palate, her chocolate selections, and her instruction to attendees on how to taste the various flavors and textures of chocolates from exotic regions across the globe.
KAREN BRYANT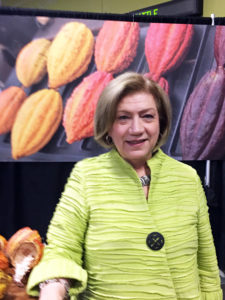 Karen Bryant is the Executive Director of the Fine Chocolate Industry Association (FCIA), and writes and blogs about chocolate at Red, White & Chocolate. Karen has fallen in love with fine chocolate and she's willing to be a matchmaker so you can navigate the chocolate you'll experience at the LA Chocolate Salon and maybe fall in love, too! 
www.finechocolateindustry.org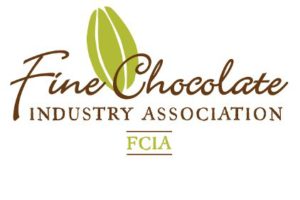 DEFONCE CHOCOLATIER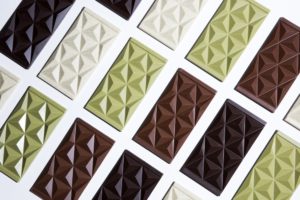 Founded by a former Apple employee, their seed-to-bar artisanal chocolates set new high standards for the world of edible confections.


PARTICIPATING PANELISTS & JUDGES

RECENT PANELISTS AND SPEAKERS
SAMPLES OF PAST
PANELISTS AND
PRESENTERS

 

ROLE

Susan Irby
The Bikini Chef
KABC Radio

Susan Irby The Bikini Chef hosts Bikini Lifestyles "Wine Dine and Workout" on PBS, AMERICA ONE, DirectTV, AM 790 KABC Los Angeles, and hosts LIVE events. Well-loved for her "figure flattering flavors", Susan Irby The Bikini Chef brings to life good health, delicious recipes, and exercise tips.

In print, Irby has authored 7 top selling cookbooks: The Complete Idiot's Guide Quinoa Cookbook (2012 Penguin Publishing), Boost Your Metabolism (2010 Adams Media), Substitute Yourself Skinny (2010 Adams Media), $7 Healthy Meals, Quick and Easy Meals, and Pressure Cooker meals (2009, 2010 Adams Media), and Cooking With Susan, Southern Family Favorites (2000 Cookbook Publishers).

 

Speaker / Salon Awards Tasting Panel

Jane Park Smith


Ms. America 2007-08

An actress, model, author, martial artist, speaker, former Ms. America, and foodie, Jane's diversified TV credits include 24, The Cape, Rizzoli & Isles, Reno911, Bones, and most recently recurred, guest-starring in FOX's latest drama "Gang Related" as Korean mob boss Su-Jin. Her films include ''Street Warrior'', ''Quarantine'', and ''Bring It On." Coming soon, she brings Raven to life in the film ''Scream at the Devil,'' which fleshes out the gripping realities of schizophrenia and Mina in "Heartbreak" in which she becomes a champion pro-billiards player fighting for her son's welfare. "Heartbreak" is close to her heart as it is inspired by real events with redemptive overtones. She also just wrapped her first action feature as sadistic fight specialist Tess in "Boone: the Bounty Hunter."

Available on Amazon, her inspirational non-fiction book, Rocky the Rescue, gives 90% of proceeds of each book to animal rescue and other charities. Married since 2006, the couple lives with their set-trained canine actor Rocky Bear Smith in Los Angeles. She relishes finding fine foods and treats in between her other creative ventures...barely sweet dark chocolate being a must!

 

Salon Awards Tasting Panel

Bonnie Carroll

Bonnie Carroll's Life Bites News

Bonnie is the Publisher/Editor-in-Chief of Lifebitesnews.com.

Online international monthly travel/lifestyle magazine, founded 2005. Writer/editor/contributor to numerous magazines and newspapers in Beverly HIlls, Malibu, Santa Barbara over the past twenty years. Food & beverage bureau chief for Food & Beverage International Magazine 1997-2000. Founder and President of Santa Barbara Travel Writers Collective. Founding member of Santa Barbara Press Club. Member of Los Angeles Press Club.

Around the World Travel reporter KZSB 1290 Radio. Innactive member SAG/AFTRA. Judge for Tasty Awards 2011, 2012 and participation in numerous chef/food related award events since 1985.

 

Salon Awards Tasting Panel

Amy Reiley


Life of Reily

Amy Reiley has a Masters in Gastronomy from Le Cordon Bleu. She is the founder of Life of Reiley, a boutique cookbook publishing company and Editorial Director of EatSomethingSexy.com.

www.lifeofreiley.com
 

Salon Awards Tasting Panel

Lee Scott Theisen Ph.D.
Food History Expert

Bio coming soon

 

Speaker

Dave Shelton

film/television/writer

Film/TV writer/cartoonist/voice actor/director...credits include Everybody Loves Raymond, Nickelodeon, Disney, Tweety and Sylvester, Against Type, National Lampoon, upcoming kids TV show Snuggy Bear and the T-Shirt Kids(c).

 

Speaker / Salon Awards Tasting Panel

Josie Roman
Examiner.com


Reporter, former professional singer/songwriter and radio host, Josie Roman has a diverse career that includes TV & film production, and marketing

buzzhollywood.com
examiner.com/culture-and-events-in-los-angeles/josie-roman
sealightent.com

 

Salon Awards Tasting Panel

Shelly Borrell

Nibbles of Tidbits



Freelance Copywriter and Food Blogger for Nibbles of Tidbits, a Food Blog and Orange County Food Examiner.

 

Salon Awards Tasting Panel

Jayasekera Thushari
Actress and Food Writer
www.thushari.com
 

Salon Awards Tasting Panel

Delia Csipkay
Actress and Food Writer
Life Bites News
www.lifebitesnews.com
 

Salon Awards Tasting Panel

Ruth Kennison
Bonaparte Chocolate
Gourmandise School of Sweets and Savories
http://thegourmandiseschool.com
 

Salon Awards Tasting Panel

 
 
 
 

Founder of TasteTV, author of "Chocolate FRENCH, " "The

Chocolate Guide," and "The Cafes of San Francisco"

French CHOCOLATE:
Recipes, Language & Directions to Francais au
Chocolat
New 4th Edition

 
Book Author
Signing